BMW X5: Overview Of Brake Master Cylinder / Brake Booster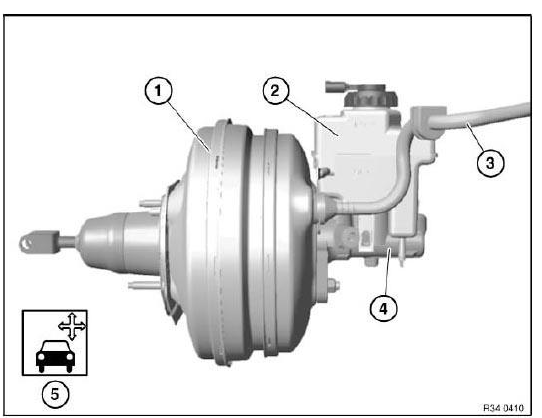 Fig. 62: Identifying Brake Master Cylinder/Brake Booster Components
Brake booster
Expansion tank
Vacuum hose
Brake master cylinder
Bleeding braking system
REMOVING AND INSTALLING / REPLACING EXPANSION TANK FOR HYDRAULIC BRAKE ACTUATION
Necessary preliminary tasks:
Read and comply with General Information.
Remove left microfilter housing cover.
NOTE: Extract brake fluid out of expansion tank. Use a suction bottle used exclusively for drawing off brake fluid.
Do not reuse drawn out brake fluid.
Unfasten plug connection (1) and disconnect.
Remove wiring harness from holder (2).
Release screw (3) and lift off expansion tank.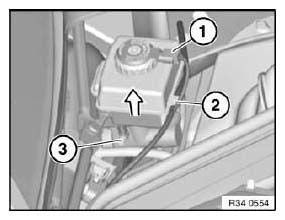 Fig. 63: Removing Wiring Harness From Holder
IMPORTANT: Check rubber plug in brake master cylinder for damage and replace if necessary.
Push the expansion tank vertically onto the master brake cylinder.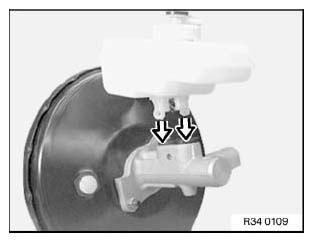 Fig. 64: Locating Rubber Plug In Brake Master Cylinder
REMOVING AND INSTALLING / REPLACING MASTER BRAKE CYLINDER FOR DSC
READ NEXT:
Special tools required: 32 1 27032 1 270 PLUGS (SET) Necessary preliminary tasks: Remove expansion tank. Read and comply with General Information. After completing tasks, bleed brake system wit
OVERVIEW OF BRAKE LINES 1. Brake hose, front. 2. Brake tubes. 3. Brake hose, rear, to body. 4. Brake hose, rear, to wheel brake cylinder. REPLACING ALL BRAKE PIPES Special tools required: 34 5 100
REPLACING VACUUM HOSE FOR BRAKE BOOSTER (N52K) IMPORTANT: Before beginning work, fully press the brake pedal several times to reduce the vacuum pressure in the brake booster. This makes it easier to
SEE MORE:
CHECKING COOLING SYSTEM FOR WATER LEAKS Special tools required: 17 0 101 17 0 100 TESTER 17 0 113 17 0 100 TESTER 17 0 114 17 0 100 TESTER WARNING: Danger of scalding! Only perform this work after engine has cooled down. Checking pressure drop in cooling system: Open cap on coolant expansion ta
Principle The current fill level of the fuel tank is displayed. General information Vehicle inclination may cause the display to vary. Additional information: Refueling. Display An arrow next to the fuel pump symbol indicates the vehicle side on which the fuel filler flap is located. The current r