BMW X5: Brake Booster
REPLACING VACUUM HOSE FOR BRAKE BOOSTER (N52K)
IMPORTANT: Before beginning work, fully press the brake pedal several times to reduce the vacuum pressure in the brake booster. This makes it easier to remove the vacuum hose. Vacuum hose and non-return valve are welded together and are replaced together as a single unit.
Necessary preliminary tasks:
Read and comply with General Information.
Remove left partition wall for equipment compartment
Detach partition wall seal upper section (1) in direction of arrow.
Remove non-return valve (2) from brake booster.
Installation:
Check seal for non-return valve and replace if necessary.
Unlock quick-connect coupling (1) and detach vacuum line.
REMOVING AND INSTALLING/REPLACING BRAKE BOOSTER
Necessary preliminary tasks:
Read and comply with General Information.
Remove brake master cylinder.
Remove left footwell trim.
Detach locking clip (1) from brake pedal, disengage and pull out locking pin.
Unscrew nuts (2).
Installation:
Replace self-locking nuts.
Tightening torque 35 11 1AZ.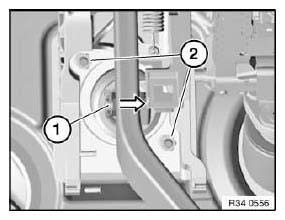 Fig. 75: Detaching Locking Clip From Brake Pedal
IMPORTANT: Do not use any force when removing and installing the brake unit; the brake unit can be damaged under certain circumstances.
Brake lines must not be bent.
Remove non-return valve (1) from brake booster.
Carefully pull brake booster (2) out of bulkhead and tilt out.
If necessary, press brake lines to one side slightly.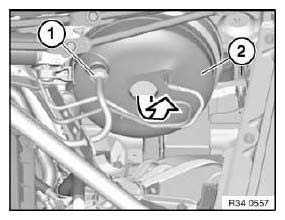 Fig. 76: Removing Non-Return Valve From Brake Booster
READ NEXT:
REPLACING A BRAKE PAD SENSOR (FRONT) IMPORTANT: The brake pad wear sensor must be replaced once it has been removed (brake pad wear sensor loses its retention capability in the brake pad). If a brak
IMPORTANT: After completing work: Carry out function check on brake analyzer (test stand) to ensure that the brakes complies with legal requirements. Carry out test braking while driving at low
SEE MORE:
Danger of poisoning! Ingesting oil or absorbing through the skin may cause poisoning! Possible symptoms are: Headaches Dizziness Stomach aches Vomiting Diarrhoea Cramps/fits Unconsciousness Protective measures/rules of conduct: Pour oil only into appropriately marked containers Do not po
Radio Buttons and functions Depending on the country and equipment version, the radio has the following buttons. Press: turns sound output on/ off. Turn: adjusts the volume. Change the entertainment source. Press once: changes the station/ track. Press and hold: fast forward/ rewind the track.