BMW X5: Initializing Telestart Hand Transmitter
NOTE: The Telestart hand transmitter must be initialized when:
Hand transmitter is replaced
Car Access System control unit is replaced
The independent heating is switched on under an outside temperature of approx. 15 ºC with the hand transmitter and at a preselected switch-on time.
Direct activation is possible at any outside temperature via the "Climate" menu item in the i-Drive, but not in driving mode.
To initialize a new hand transmitter, perform the following operations from inside the vehicle:
Close all vehicle doors
Within 5 seconds: Switch ignition lock from terminal "0" to terminal "R" and then back to terminal "0"
Within 5 seconds: Press OFF button (1) on hand transmitter and with OFF button (1) held down press ON button (2) three times quickly
Release both buttons. LED (3) on hand transmitter flashes
NOTE: The vehicle's central locking closes and opens automatically on successful initialization.
The initialization process must be repeated if there is no check back signal from the central locking system.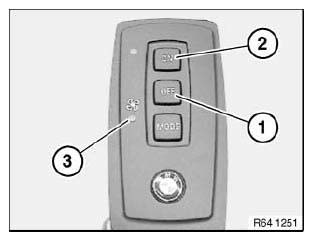 Fig. 44: Identifying Telestart Hand Transmitter
READ NEXT:
WARNING: Scalding hazard! Work on independent heating may only be carried out when it has cooled down. Necessary preliminary tasks: Remove left underbody panelling. Slacken clamp (1). Release scre
Special tools required: 13 3 010 Necessary preliminary tasks: Remove left underbody panelling. Seal off water hoses at fuel pump with special tool 13 3 010 Fig. 54: Identifying Special Tool (1
REMOVING AND INSTALLING/REPLACING LEFT OR RIGHT B-PILLAR AIR VENT Necessary preliminary tasks: Remove B-pillar trim. Unclip retaining clip (1) and feed out air vent (2) in upward direction. Instal
SEE MORE:
Principle The rearview camera provides assistance in parking and maneuvering backwards. The area behind the vehicle is shown on the Control Display. Additionally, assistance functions can be shown in the display, e.g., help lines. Safety information Warning The system cannot serve as a substitute f
IMPORTANT: Comply with notes and instructions on handling fiber-optic cables. Necessary preliminary tasks: Remove side section on rear seat backrest on left. Remove fiber optic cable (1) from holder (2). Unlock fiber optic cable plug (3) and remove. Fig. 75: Identifying Fiber Optic Cable, Fibe