BMW X5: Removing And Installing/Replacing DSC Yaw Sensor
IMPORTANT: Read and comply with notes on protection against electrostatic damage (ESD protection).
IMPORTANT: Do not kink floor panelling under any circumstances!
Necessary preliminary tasks:
Remove right front seat.
Lift floor panelling and fold back to one side
Remove floor inlay (2).
Unfasten screws.
Tightening torque, see 34 51 2AZ in 34 51 SLIP CONTROL SYSTEM (DSC)
Disconnect plug connection and remove yaw sensor (1).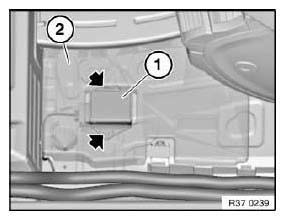 Fig. 58: Identifying Floor Inlay And Screws
Carry out calibration/adjustment of DSC sensor.
INITIAL OPERATION WITH TEST RUN OF DYNAMIC DRIVE
NOTE: The Service function Initial operation of Dynamic Drive must be carried out after:
Work on the Dynamic Drive system which involved opening hydraulic lines
Replacement / Programming / Coding Dynamic Drive control unit
Replacement lateral acceleration sensor
Parameters and zero point of new sensors have been learn
Bleeding power steering:
IMPORTANT: Adhere to the utmost cleanliness. Do not allow any dirt to enter the hydraulic system.
Using contaminated equipment to add fluid may introduce dirt particles into the fluid reservoir and significantly reduce the service life of the power steering system. Do not use any filler funnels or similar! Use only Pentosin CHF11S from original containers! The fill level may only be checked or adjusted when the engine is stopped! The fluid temperature should be approx. 20ºC here.
Ensure that the cap is fully screwed in prior to the fill level check.
NOTE: To avoid mix-ups when filling with hydraulic fluid, mark the fluid reservoirs or their caps with identification marks.
CHF Pentosin CHF11S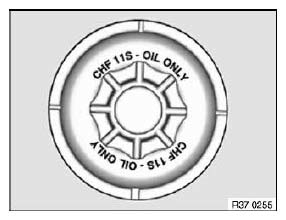 Fig. 59: Identifying CHF Pentosin CHF11S
Thoroughly clean fluid reservoir and its immediate surroundings
Check and correct fill level
NOTE: The fill level can come to rest above the "MAX" mark when the engine is at normal operating temperature. This is dictated by the design in that the marking on the dipstick is referred to a fluid temperature of 20ºC. With the engine at normal operating temperature (approx. 50-60ºC fluid temperature) adjust a fill height 15 mm above the "MAX" mark. Do not under any circumstances draw off the fluid to the "MAX" mark when the engine is at normal operating temperature.
Start engine
Turn steering wheel left and right twice in each case up to full lock; if necessary, top up hydraulic fluid (e.g. if hydraulic system is completely drained)
Move steering wheel to straight-ahead position and turn off engine
Check and correct fill level with engine stopped
Check hydraulic system for leaks
Performing initial operation with test run:
WARNING: Danger of injury! Vehicle executes heavy rolling motions during initial operation! Therefore observe the following instructions without fail:
Do not allow any persons to remain in the vehicle or directly on the vehicle.
Keep the vehicle doors closed.
Maintain a safety distance around the vehicle of 1 m to persons, objects, walls etc.
Vehicle must be standing horizontally with all wheels on a firm surface.
Do not under any circumstances carry out initial operation on a lifting platform, wheel alignment analyzer or similar!
Avoid heavy loads.
Check load; if necessary, remove load from the vehicle
Bring engine up to operating temperature
NOTE: Hydraulic fluid temperature must be between 50ºC and 70ºC (vehicle at normal operating temperature)
Connect vehicle to BMW DIS or MoDiC diagnostic hardware.
Start initial operation in SERVICE FUNCTIONS. Follow instructions in DIS.
Check and correct fill level with engine stopped
READ NEXT:
IMPORTANT: Read and comply with notes on protection against electrostatic damage (ESD protection). Necessary preliminary tasks: Disconnect battery negative lead. Remove side cover on instrument p
IMPORTANT: Read and comply with notes on protection against electrostatic damage (ESD protection). Necessary preliminary tasks: Remove ignition key. Disconnect battery negative lead. Remove flap
REMOVING AND INSTALLING/REPLACING CONTROL UNIT FOR VERTICAL DYNAMICS MANAGEMENT IMPORTANT: Read and comply with notes on protection against electrostatic damage (ESD protection). Necessary preliminar
SEE MORE:
CONTENTS OF ENGINE ELECTRICAL SYSTEM GENERAL General Information -> Working on ignition system. -> Removing and installing electronic control units. -> Welding work (overload protection of control units). -> Disconnecting and connecting battery. -> External jump-starting aid. INSTRUCT
(cylinder bank 1 to 4) Remove design cover, if equipped. Unfasten acoustic cover screws. Raise acoustic cover and remove towards front. Remove electronics box cover. Remove electronics box seal. These work steps are described in REPLACING CONTROL UNIT. Remove ignition coil cover. Remove intake