BMW X5: Relays
RELAY CARRIER
Place special tool 61 1 153 on relay carrier (1) and carefully pull in direction of arrow until retaining lugs (2) on relay carrier are raised.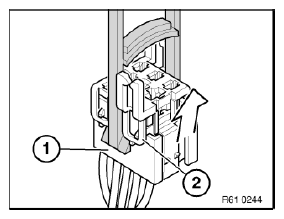 Fig. 257: Pulling Relay Carrier
Pull relay carrier (2) in direction of arrow into first catch (3).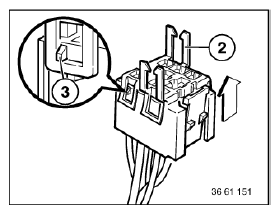 Fig. 258: Pulling Relay Carrier Into First Catch
Press down arrester hook (4) of appropriate contact and pull out cable with contact.
Press out double flat spring contact with special tool 61 1 136 or 61 1 137 (ejector).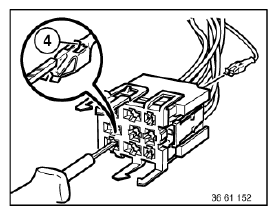 Fig. 259: Pressing Down Arrester Hook Of Appropriate Contact
REMOVING AND INSTALLING/REPLACING AIR SUPPLY UNIT RELAY
After completing work:
Necessary preliminary tasks:
Remove ignition key.
Remove trim panel for instrument panel at bottom right.
Release screw (1) and fold down fuse box.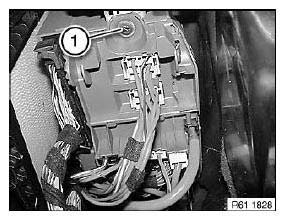 Fig. 260: Identifying Screw
Pull relay (1) from fuse box.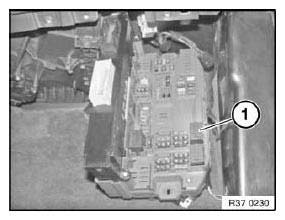 Fig. 261: Identifying Relay
READ NEXT:
OVERVIEW OF WINDSCREEN WIPER, WINDSCREEN WASHER AND HEADLIGHT WASHER SYSTEMS Fig. 262: Overview Of Windscreen Wiper, Windscreen Washer And Headlight Washer Systems Rear window wiper blade Wiper a
OVERVIEW OF WINDSCREEN WIPER, WINDSCREEN WASHER AND HEADLIGHT WASHER SYSTEMS Fig. 273: Overview Of Windscreen Wiper, Windscreen Washer And Headlight Washer Systems Rear window wiper blade Wiper a
OVERVIEW OF WINDSCREEN WIPER, WINDSCREEN WASHER AND HEADLIGHT WASHER SYSTEMS Fig. 283: Overview Of Windscreen Wiper, Windscreen Washer And Headlight Washer Systems Rear window wiper blade Wiper a
SEE MORE:
WARNING: Follow instructions for handling light bulbs (exterior lights). Rear light in side panel: Remove flap in luggage compartment trim panel. Turn socket housing and pull out of rear light. NOTE: Bulb, adaptive brake light Bulb, reversing light Bulb, brake light Bulb, turn indicator light
IMPORTANT: After completing work, check gear oil level, see Replenishing /Changing Transfer Case Oil (ATC 700) and top up if necessary. Use only the approved gear oil in this transfer box. NOTE: Operations for removing output flange are identical to replacing radial shaft seal. Installatio