BMW X5: Leak-Testing Evaporator
Special tools required:
Necessary preliminary tasks:
Replace sealing rings (1) and coat with refrigerant oil.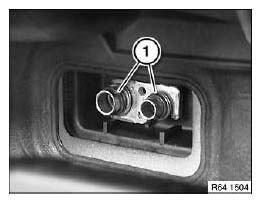 Fig. 90: Identifying Sealing Rings
Mount special tool 64 5 108 and retainer (1) with screws of expansion valve.
Tightening torque.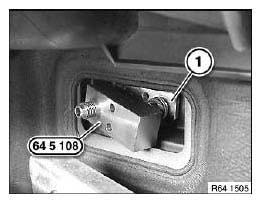 Fig. 91: Identifying Special Tool (64 5 108)
Connect special tool 64 5 104 to special tool 64 5 108.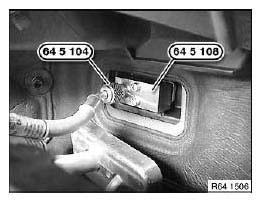 Fig. 92: Identifying Special Tool (64 5 104 And 64 5 108)
IMPORTANT: Risk of damage: Use only nitrogen pressure bottles with pressure reducers for leak-testing.
Pressurize evaporator to 15 bar slowly only. Excessively fast pressurization and pressures in excess of 20 bar may cause damage to the evaporator.
Connect nitrogen pressure bottle with pressure reducer to pressure gauge and then connect to special tool 64 5 104 (connecting hose).
NOTE:
Testing apparatus must be leakproof.
Ambient temperature and temperature of vehicle must not change during the test procedure.
Do not move the vehicle during this period.
Apply test pressure of 15 bar slowly and close nitrogen pressure bottle.
Check leak-tightness of testing apparatus and of connection to refrigerant line.
Set test pressure of 15 bar is only permitted to drop by 2 bar to 13 bar over a test period of 2 hours.
If the pressure loss is greater than 2 bar, this indicates that there is a leak in the evaporator unit.
After installation:
Replace all sealing rings and moisten with refrigerant oil
Evacuate and fill A/C system.
READ NEXT:
WARNING: Avoid contact with refrigerant and refrigerant oil. Follow safety instructions for handling R 134a refrigerant. Follow safety instructions for handling refrigerant oil. CAUTION: A
IMPORTANT: Compressors with plastic belt pulleys: Avoid impacts/knocks to plastic belt pulley (caused by tools, contact with base). Return faulty compressors in their original packaging only. I
SEE MORE:
General information The engine oil consumption is dependent on your driving style and driving conditions. Therefore, regularly check the engine oil level after refueling by taking a detailed measurement. The engine oil consumption can increase in the following situations, for instance: Sporty dr
Principle Using the Cruise Control, a desired speed and a distance to a vehicle ahead can be adjusted using the buttons on the steering wheel. General information The system maintains the set speed on clear roads. The vehicle accelerates or brakes automatically. If a vehicle is driving ahead of you