BMW X5: Valvetrain
The valvetrain on the N52 introduced in 2006, used 5 mm valve stems on both the intake and exhaust. To increase durability, the exhaust valve stems were increased to 6 mm from 6/06 production.
All of the new NG6 engine have adopted the 6 mm valve stem for the exhaust, the intake stem remains at 5 mm.
The valves are of the "solid" type design (not Sodium filled). The diameter of the valve head is engine specific.
Camshafts
The lightweight hydroformed camshaft will still be used on the NG6 engines. Be aware that some engines may use the "cast" camshaft design. This is for supply and production reasons.
Cast and hydroformed camshafts are completely interchangeable. For example, a replacement camshaft may differ from the original. This is no problem, they will fit and work properly without any modifications.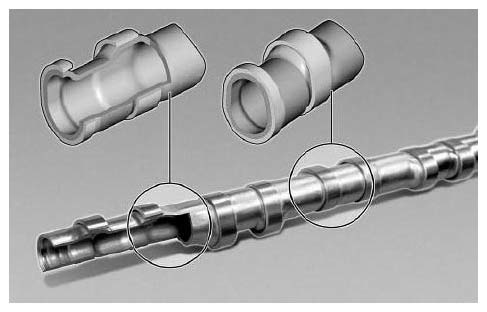 Fig. 15: Identifying Camshaft Diameter
VANOS
The infinitely variable Bi-VANOS system is still in use on all NG6 engines. The VANOS system still retains the use of the lightweight VANOS adjusting units introduced on the N52. The only change to the system is that the N54 engine uses different spread ranges for compatibility with turbocharged engine operation.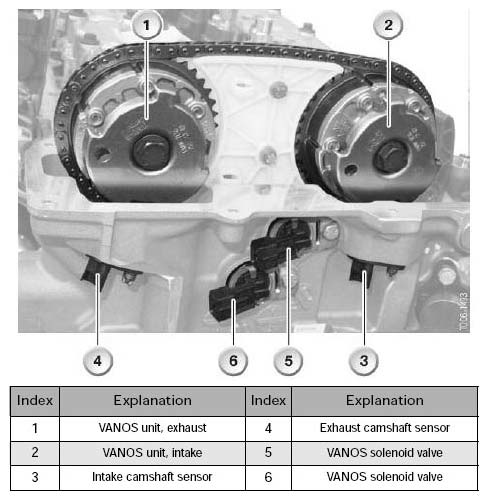 Fig. 16: Identifying Compatibility With Turbocharged Engine Operation
NOTE: Do not mix up the intake and exhaust VANOS units. They appear similar, but have different spread ranges. Improper installation can result in valvetrain damage.
Valvetronic
The N51 and N52KP engines retain the already proven Valvetronic system from the N52. The only change for 2007 is an optimized VVT motor which has already been in production from 5/06.
The N54, on the other hand, does not use the Valvetronic system. Valvetronic is designed to reduce pumping losses and improve engine efficiency. The turbocharging system on the N54 is also designed to reduce pumping losses and increase engine efficiency.
Therefore, there is no need to have both systems on one engine. In summary, the efficiency of the N54 is gained through exhaust turbocharging and direct injection rather than Valvetronic.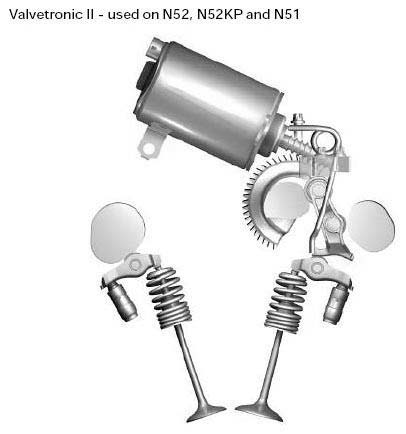 Fig. 17: Identifying Injection Rather Valvetronic
READ NEXT:
Head Gasket The head gasket design on the N54 is unique to that engine. It features a multi-layer steel design. There is no silicone rubber perimeter "shelf" as on the N52. This is not needed due to
One of the major changes on the new NG6 engines is that the crankcase ventilation system has been upgraded and improved. This applies to all of the new NG6 versions (N52KP, N51 and N54). There are t
SEE MORE:
Special tools required: 23 0 020 31 5 130 33 1 150 Necessary preliminary tasks: Remove reinforcement plate. Mark position of nut with respect to shaft with punch marks (arrow). Lever out lockplate (1) with a suitable tool. Fig. 107: Locating Lockplate IMPORTANT: Risk of damage! Do not plac
Turning on/off and interrupting cruise control With steering and traffic jam assistant: Assisted Driving Mode General information This button is used to switch the configured function on and off. The button can be used to set the primarily used function. Set function When the system is active, pre