BMW X5: Seats, mirrors and steering wheel
Electrically adjustable seats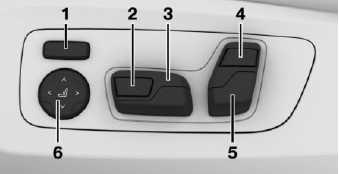 Backrest width
Thigh support
Forward/backward, height, seat tilt
Upper backrest
Backrest tilt, head restraint
Lumbar support
Adjusting the head restraint
Adjusting the height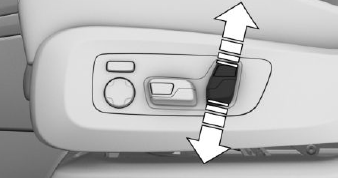 Press switch up or down.
Adjusting distance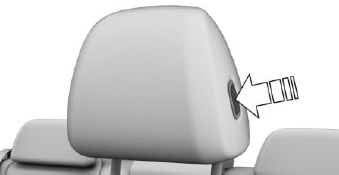 Back: press the button and push the head restraint toward the rear.
Forward: pull the head restraint toward the front.
After setting the distance, make sure that the head restraint engages correctly.
Side extensions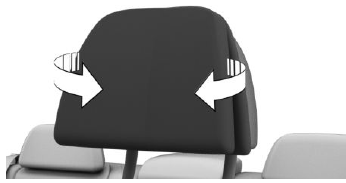 Fold the side extensions forward to increase lateral support.
Adjusting the exterior mirrors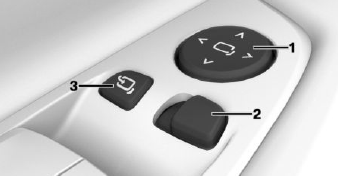 Adjusting
Selecting a mirror, Automatic Curb Monitor
Folding in and out
Adjusting the steering wheel
Electrical steering wheel adjustment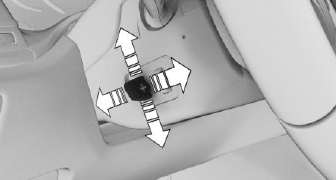 Press the switch to adjust the forward/back position and height of the steering wheel to the seat position.
Memory function
Principle
The following settings can be stored and, if necessary, retrieved using the memory function:
Seat position.
Exterior mirror position.
Steering wheel position.
Height of the Head-up Display.
Storing
1. Set the desired position.
2.

Press the button. The writing on the button lights up.
3. Press the desired button 1 or 2 at the door while the writing is lit. A signal sounds.
Calling up settings
Press the desired button 1 or 2.
READ NEXT:
Radio Buttons and functions Depending on the country and equipment version, the radio has the following buttons. Press: turns sound output on/ off. Turn: adjusts the volume. Change the entertainmen
Drive readiness Turning on drive readiness 1. Depress the brake pedal. 2. Press the Start/Stop button. Turning off drive-ready state Steptronic transmission: 1. Engage selector lever position P with
SEE MORE:
Principle The system makes driving out of parallel parking spaces easier. General information Steptronic transmission The parking assistant calculates an optimal line for pulling out of a parking space and takes control of the following functions during the maneuver: Steering. Accelerating and br
Note: For accommodating engines from S85 Engine: M10, M20, M20B25, M20B27, M21, M30, M30B34, M30Tur, M40, M41, M42, M43, M43TU, M44, M47, M47T2, M47TU, M50, M51, M52, M52TU, M54, M56, M57, M57D25, M57D30, M57T2, M57TU, M60, M62, M62VAN, M67, M67TU, M70, M73, M88, N40, N42, N45, N46, N51, N52, N53,