BMW X5: Seat and armrest heating
Principle
The system heats seats and armrests as needed.
General information
Seat heating can also be used without armrest heating. Deactivate the armrest heating as needed.
Overview
Front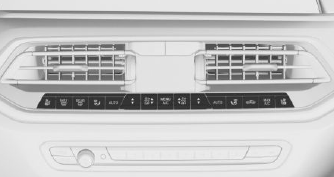 Seat and armrest heating
Rear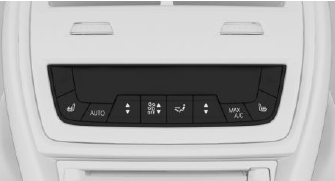 Seat heating
Turning on
1.

Press the button.
2. Select the temperature level:
If the trip is continued within approx. 15 minutes after a stop, the functions are switched on automatically with the temperature selected last.
When ECO PRO is activated, the heating output is reduced.
Turning off

Press and hold the button, until the LEDs turn off.
Seat heating distribution
The heating effect in the seat cushion and the seat backrest can be distributed in different ways.
1. "CAR".
2. "Settings".
3. "Climate control".
4. Select the desired menu item.
5. Select desired seat.
6. Press the Controller and turn it to set the seat heating distribution.
Switching armrest heating on/off
1. "CAR".
2. "Settings".
3. "Climate control".
4. "Seat and armrest heating".
5. Select desired seat.
6. "Heat armrests with seat".
READ NEXT:
Principle Integrated fans in the seat and armrest areas provide a comfortable seat temperature. Overview Active seat ventilation Turning on 1. Press the button. 2. Select the ventilation level: Pr
Principle Depending on the equipment, some heating and cooling functions can be automatically activated depending on the outside temperature. General information The outside temperature at which the f
SEE MORE:
Dimensions in mm. Measurement tolerances: < or = 1000 mm +- 1.5 mm > or = 1000 mm +- 2.5 mm The control points shown serve to check the body and the straightening attachment. The specified dimensions/measurements always refer to the centerpoint of the bore/screw. Underbody view 1 Fig.
REMOVING AND INSTALLING/REPLACING UPPER SECTION OF STEERING COLUMN TRIM Special tools required: 00 9 323 Move steering column in "bottom" and "extended" position. IMPORTANT: Risk of damage! Unclip steering column trim (1) at side with special tool 00 9 323. Fig. 51: Identifying Column Trim And S