BMW X5: Replacing Radial Seal For Drive Flange Of Front Differential
Special tools required:
23 0 020
31 5 130
33 1 150
Necessary preliminary tasks:
Remove reinforcement plate.
Mark position of nut with respect to shaft with punch marks (arrow).
Lever out lockplate (1) with a suitable tool.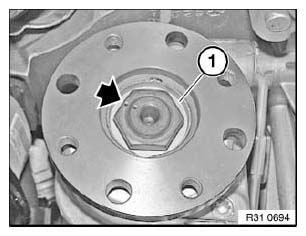 Fig. 107: Locating Lockplate
IMPORTANT: Risk of damage! Do not place special tool on threaded holes of drive flange.
Secure drive flange with special tool 23 0 020 against turning and release nut (1).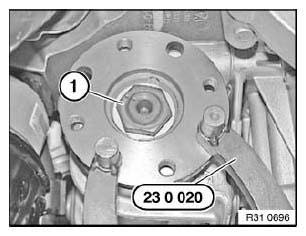 Fig. 108: Identifying Drive Flange Nut And Special Tool
IMPORTANT: Risk of damage! Mount special tool only with longer screws (M10x30) on drive flange.
Pull drive flange off drive shaft with special tool 33 1 150.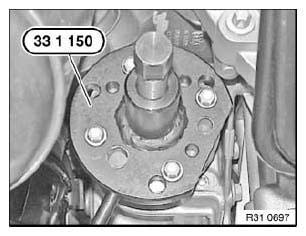 Fig. 109: Identifying Special Tool (33 1 150)
Lever shaft seal (1) out of front differential with a suitable screwdriver (2).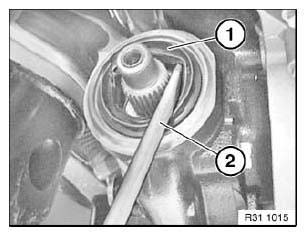 Fig. 110: Identifying Shaft Seal And Screwdriver
Installation:
Drive in shaft seal with special tool 31 5 130 as far as it will go.
Coat sealing lips of new shaft seal (1) with front differential oil.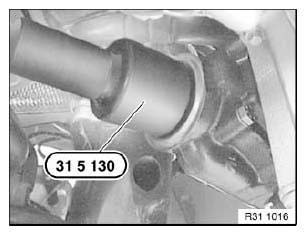 Fig. 111: Identifying Special Tool (31 1 150)
IMPORTANT: Risk of damage! Do not tighten nut beyond punch marks. Otherwise the clamping sleeve will be damaged.
Clean drive flange and attach.
Tighten down nut until punch marks on nut and shaft are aligned.
Install new lockplate (1).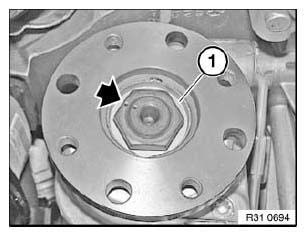 Fig. 112: Locating Lockplate
After installation:
Check front differential oil level , correct if necessary.
READ NEXT:
Special tools required: 31 4 160 Necessary preliminary tasks: Remove left output shaft. Lever shaft seal (1) out of front differential with a screwdriver (2). Fig. 113: Identifying Shaft Seal A
REPLACING SHAFT SEAL FOR RIGHT OUTPUT SHAFT Special tools required: 31 4 160 Necessary preliminary tasks: Remove right output shaft. Lever shaft seal (1) out of bearing block with a screwdriver
SEE MORE:
Special tools required: 64 5 104 64 5 108 Necessary preliminary tasks: Remove expansion valve. Replace sealing rings (1) and coat with refrigerant oil. Fig. 90: Identifying Sealing Rings Mount special tool 64 5 108 and retainer (1) with screws of expansion valve. Tightening torque. Fig. 9
Principle The Ambient Air Package can be used to clean and scent the interior air with high-quality fragrances. General information Two different fragrances can be selected in the vehicle. A variety of other fragrances is possible by replacing the fragrance cartridges. The following criteria can in