BMW X5: Replacing Front Left Side Panel
Observe gap dimensions.
CAUTION: Set down side panel on a soft surface.
Risk of damage
Necessary preliminary tasks:
Remove front side panel.
Remove headlight.
Remove fog lamp.
Remove spray nozzle of headlight washer system.
Following new body parts are required:
Side panel, front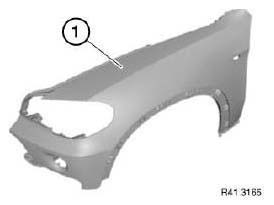 Fig. 190: Identifying Side Panel, Front
Release screws (1).
Unclip retaining tabs (2) and remove bumper mountings on inside and outside.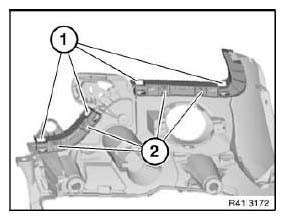 Fig. 191: Identifying Screws And Retaining Tabs
READ NEXT:
Read contents of Body, General. Spot-weld bonding is used on this vehicle. Observe specific procedure. Use only approved spot-welding apparatus for repairs! Remove or cover those vehicle components
Read contents of Body, General. Spot-weld bonding is used on this vehicle. Observe specific procedure. Use only approved spot-welding apparatus for repairs! Remove or cover those vehicle components
Read contents of Body, General. Spot-weld bonding is used on this vehicle. Observe specific procedure. Use only approved spot-welding apparatus for repairs! Remove or cover those vehicle components
SEE MORE:
Some driveability concerns are related to incorrect fuel volume. Vehicles with lack of power complaints and mixture related fault codes may have insufficient fuel volume supplied to the fuel injection system. These vehicles may actually pass a fuel pressure test. Fuel volume issues can be caused
Principle The following settings can be stored and, if necessary, retrieved using the memory function: Seat position. Exterior mirror position. Steering wheel position. Height of the Head-up Display. General information Two memory locations with different settings can be set for each driver pr