BMW X5: Removing And Installing Transfer Box ATC 700 (Automatic Transmission)
IMPORTANT: After replacement, the "Repair" service function must be carried out with in the BMW diagnosis system.
WARNING: Danger to life! Mount securing fixture for vehicle on lifting platform. See MOUNT SECURING FIXTURE FOR VEHICLE ON LIFTING PLATFORM to prevent the vehicle from slipping off or tilting down.
IMPORTANT: After completing work, check gear oil level and top up if necessary.
Filler plug (1): Tightening torque 27 00 11AZ, see TRANSFER BOX IN GENERAL.
Oil level up to filler edge of filler plug (1).
Use only approved gear oil.
Failure to comply with this requirement will result in serious damage to the transfer case!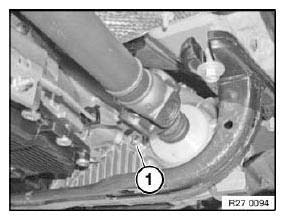 Fig. 4: Identifying Oil Filler Plug
Necessary preliminary tasks:
Remove underbody protection.
Remove exhaust system bracket from transmission and transfer box.
Remove front and rear heat shields.
Support transmission.
Remove front propeller shaft.
Remove transmission cross-member.
Disconnect plugs (1) and (2) from servomotor.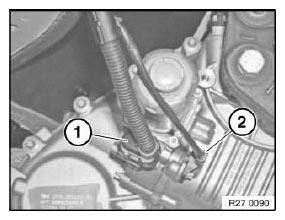 Fig. 5: Identifying Plugs And Servomotor
Release screw connection of transfer case.
Tightening torque 27 00 9AZ, see TRANSFER BOX IN GENERAL.
Remove transfer case.
Installation:
Pay attention to dowel pin (1).
Grease dowel pin (1).
Apply a thin coat of grease to splines.
Grease: WEICON ANTI-SEIZE.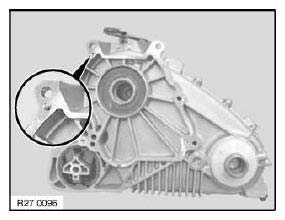 Fig. 6: Identifying Dowel Pin
READ NEXT:
IMPORTANT: Before and after replacement, execute the "Repair" service function with the BMW diagnosis system. Recycling: Catch and dispose of escaping transmission fluid. Observe country-specific wa
IMPORTANT: Read and comply with notes on protection against electrostatic damage (ESD protection). Replacement: Before and after replacement, execute the "Repair" service function with the BMW di
SEE MORE:
IMPORTANT: Only repair those cables which show visible signs of damage. In the event of visible damage, make sure there is only one cable repair in effect after the repair work. If no visible damage can be identified, the entire cable must be replaced. When carrying out repairs to the airbag wiring
Special tools required: 31 4 160 Necessary preliminary tasks: Remove left output shaft. Lever shaft seal (1) out of front differential with a screwdriver (2). Fig. 113: Identifying Shaft Seal And Screwdriver Installing shaft seal: NOTE: The installation protective ring (1) serves to protect t