BMW X5: Welding In Reinforcement Plate (Steel Plate)
In the case of a partial replacement piece, a body component is cut at a point described in the repair instructions.
A reinforcement plate is welded in to ensure sufficient strength.
Follow notes for welding steel parts.
NOTE: The following illustrations serve as general illustrations of reinforcement plate repair work. They are applicable to all cutting repairs.
Mark component in accordance with distance A and cut.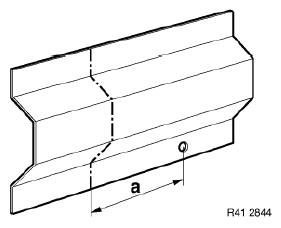 Fig. 21: Identifying Distance A And Cut
Cut new part (1) in accordance with cut and if necessary adjust to fit with straightening attachment or universal mount.
Installation:
Adhere to a gap at severance cut of approx. one to max. two material thicknesses in order to ensure welding with the reinforcement plate and to facilitate a more tolerant fit.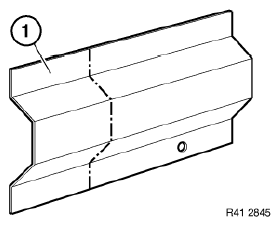 Fig. 22: Identifying Cutting Part
Clean inner and outer sides of connecting areas (1) on new part and (2) on body.
Coat inner sides with welding primer.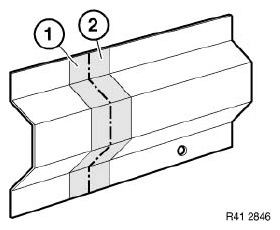 Fig. 23: Identifying Inner And Outer Sides Of Connecting Areas On Body
Drill holes (1) and (2) at distance of 25 mm to each other.
Hole diameter approx. 8 mm.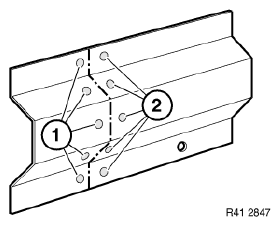 Fig. 24: Identifying Hole
Make reinforcement plate (1) from trim of new part.
If necessary, make further reinforcement plates.
Length of reinforcement plates is min. 40 mm.
Coat reinforcement plates (1) and (2) on both sides with welding primer.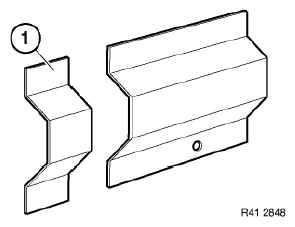 Fig. 25: Identifying Reinforcement Plate
Push reinforcement plate (1) into component on body up to half way and plug-weld (3).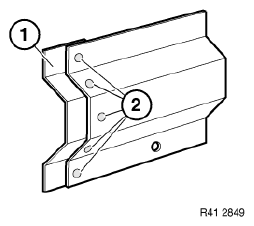 Fig. 26: Identifying Reinforcement Plate
If necessary, adjust new part (1) to fit with straightening attachment or universal mount and plug-weld (2).
MAG weld joint (3).
Grind and clean weld seam and plug weld spots.
Only visible areas of the outer skin and worn areas on the support carrier must be tinned.
All areas which have covers on the vehicle are not to be tinned.
NOTE: Only applicable within the European Union!
European used-car regulations prohibit the use of tin containing lead in motor vehicles introduced after 01.07.2003!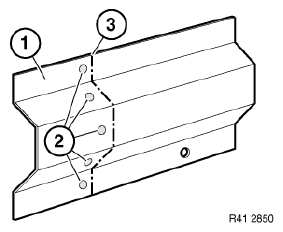 Fig. 27: Identifying Plug Weld Spots And MAG Joint
WORKSHOP EQUIPMENT
Minimum workshop equipment requirements in order to ensure the correct and expert performance of body repairs: The tools listed below must be used.
SPECIAL TOOL SPECIFICATION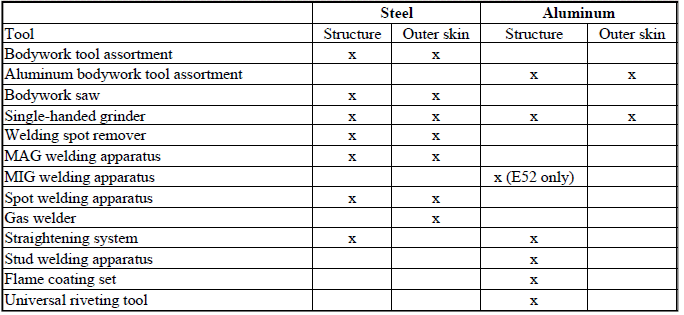 IMPORTANT: In vehicles from model year 2001, higher-tensile and high-tensile steels are used in certain areas.
It is essential to check whether the spot-welding apparatus used conforms to the technical requirements of the currently recommended welding sets. Should you have any questions, please contact the country - specific Hotline.
The use of technically obsolete equipment may have serious consequences for the structure of the vehicle (e.g. in the event of a crash). In the end, this can result in safety and product liability risks which cannot be calculated.
Use and restrictions: Definition of Recommendation: All currently recommended spot welding sets comply with the requirements relating to reliable welding of today's and future BMW Group vehicles. A spot welding unit will loose its recommendation as soon as tests with materials and material combinations designated for future use in BMW Group vehicles return negative results.
All previous application before the withdrawal of the recommendation shall remain unaffected.
DEVICE DESIGNATION CHART

Application options and restrictions of above devices.
VEHICLE AND GROUP REFERENCE

NOTE: (March 2007) All models not listed can be repaired using the Group 1 and Group 2 devices.
GENERAL INSTRUCTIONS ON PAINTING
General instructions and classification of paint stages are described on the KSD-CD (notes-general information on flat rate unit data, passenger car explanation for FR specifications for painting).
The marked area serves as the starting point for painting. This area may differ from the illustration for technical painting reasons.
Touching-up areas are taken into account.
READ NEXT:
Read contents of Body, General. The steel-aluminum mixed construction is used on the vehicle. Observe specific procedure. Remove or cover those vehicle components in the repair area which are susc
Read contents of Body, General. Remove or cover those vehicle components in the repair area which are susceptible to heat or dust. Use only approved spot-welding apparatus for repairs. Place vehic
SEE MORE:
The valvetrain on the N52 introduced in 2006, used 5 mm valve stems on both the intake and exhaust. To increase durability, the exhaust valve stems were increased to 6 mm from 6/06 production. All of the new NG6 engine have adopted the 6 mm valve stem for the exhaust, the intake stem remains at
Setting the speed Maintaining and storing the speed Press the rocker switch up or down once while the system is interrupted. The system will be activated. The current speed is maintained and stored as desired speed. The stored speed is displayed on the speedometer. DSC Dynamic Stability Control