BMW X5: Replacing Left Engine Carrier (Partial Replacement Before Front Axle)
Read contents of Body, General.
Remove or cover those vehicle components in the repair area which are susceptible to heat or dust.
Use only approved spot-welding apparatus for repairs.
Place vehicle on straightening bench.
Necessary preliminary tasks:
Replace left support carrier.
Following new body parts are required:
Engine carrier, front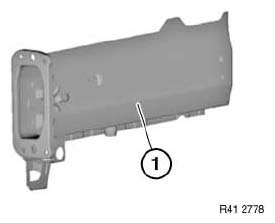 Fig. 39: Identifying Engine Carrier, Front
Mark severance cut in accordance with measurement a and cut.
Measurement a=150 mm from bore dia. 20 mm
Preparation of new part:
Mark severance cut in accordance with vehicle and cut.
Installation:
Adjust new part to fit with straightening attachment or universal mount.
Weld in reinforcement plate at severance cut.
Internal reinforcement plate in engine carrier is no longer welded. To avoid grinding noises, maintain a gap of approx. 3 mm.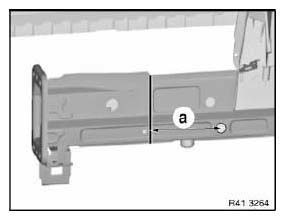 Fig. 40: Identifying Measurement A
READ NEXT:
Read contents of Body, General. Spot-weld bonding is used on this vehicle. Observe specific procedure. Remove or cover those vehicle components in the repair area which are susceptible to heat or d
Read contents of Body, General. Spot-weld bonding is used on this vehicle. Observe specific procedure. Remove or cover those vehicle components in the repair area which are susceptible to heat or du
Read contents of Body, General. Remove or cover those vehicle components in the repair area which are susceptible to heat or dust. Use only approved spot-welding apparatus for repairs. Place vehicl
SEE MORE:
Principle Various connection types are available for using mobile devices in the vehicle. The connection type to select depends on the mobile device and the desired function. General information The following overview shows possible functions and the suitable connection types for them. The scope of
Possible commands General information Most contents on the Control Display can be spoken as commands, e.g. menu items or list entries. Say list entries as shown. Instructions can be issued or questions can be asked where the Personal Assistant provides support. Function examples Vehicle status and