BMW X5: Replacing Spring-Type Actuator For Active Stabilizer At Front
Special tools required:
WARNING: Danger of poisoning if oil is ingested/absorbed through the skin! Risk of injury if oil comes into contact with eyes and skin!
IMPORTANT: Adhere to the utmost cleanliness. Do not allow any dirt to enter the hydraulic system.
Close off pipe connections with plugs.
NOTE: Replace spring-type actuators in pairs only.
Necessary preliminary tasks:
Remove front underbody protection.
Remove both stabilizer links from stabilizer.
IMPORTANT: Risk of damage! First adjust minimum distance (A) = 3 mm between control line (1) and oscillating motor (2).
Then adjust control line (3) with minimum distance (B) = 8 mm to control line (1).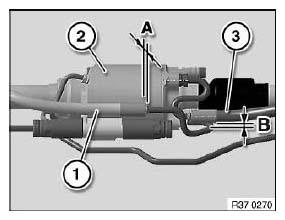 Fig. 20: Identifying Control Line And Oscillating Motor
Mark installation position of control lines to oscillating motor.
Release banjo nuts (1) and remove control lines (2) from oscillating motor.
Seal control lines (2) and connections of oscillating motor with sealing plugs.
Installation:
Control lines are protected against being mixed up by different thread diameters on the oscillating motor connection.
Tightening torque, see 37 14 18AZ in 37 14 ELECTRIC COMPONENTS.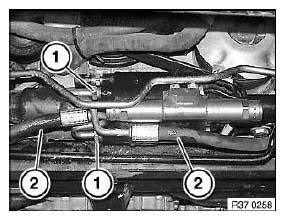 Fig. 21: Identifying Banjo Nuts And Control Lines
Release spring-type actuator (1) with special tool 37 1 160 ; turn stabilizer leg if necessary.
Tightening torque, see 37 14 23AZ in 37 14 ELECTRIC COMPONENTS.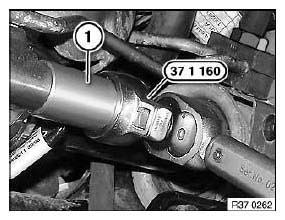 Fig. 22: Identifying Special Tool (37 1 160)
Installation:
Remove protective cap.
Fit O-ring (1) only in dry condition.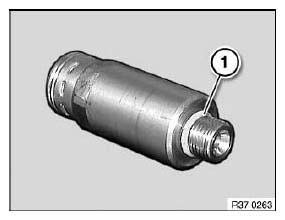 Fig. 23: Identifying O-Ring
After installation:
Fill and bleed hydraulic system.
Check pipe connections for leaks.
Carry out initial DYNAMIC DRIVE operation.
READ NEXT:
WARNING: Danger of poisoning if oil is ingested/absorbed through the skin! Risk of injury if oil comes into contact with eyes and skin! IMPORTANT: Adhere to the utmost cleanliness. Do not allow any di
NOTE: If a vehicle has been driven with depressurized air springs, the air springs must always be replaced. Lift vehicle. Air spring is OK: when the gaiter cannot be pressed in by hand when no vis
SEE MORE:
Necessary preliminary tasks: Remove both brake discs. Set workshop mode in BMW diagnosis system. Path: Function selection Service functions Chassis Parking brake Workshop mode NOTE: This facilitates removal as the EMF approaches the outer position. Open flap in luggage compartme
General information Do not use the wipers if the windshield is dry, as this may damage the wiper blades or cause them to become worn more quickly. Safety information Warning If the wipers start moving in the folded away state, body parts can be jammed or damage may occur to parts of the vehicle. The