BMW X5: Replacing Left Support Carrier
Read contents of Body, General.
Remove or cover those vehicle components in the repair area which are susceptible to heat or dust.
Use only approved spot-welding apparatus for repairs.
Place vehicle on straightening bench.
Following new body parts are required:
Support carrier, wheel arch, front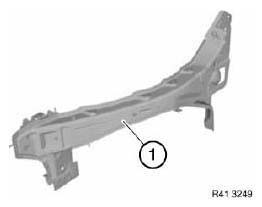 Fig. 48: Identifying Support Carrier, Wheel Arch, Front
Open weld joints in area (1).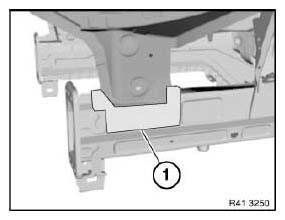 Fig. 49: Identifying Weld Parts Area
Open weld joints in areas (1).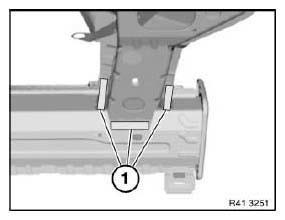 Fig. 50: Identifying Weld Parts Area
IMPORTANT: Risk of damage to spring strut dome!
Mark severance cut in accordance with measurement a and cut support carrier.
Measurement a=50 mm before 20 mm dia. bore
Installation:
Adjust new part to fit with straightening attachment or universal mount.
Weld in reinforcement plate at severance cut.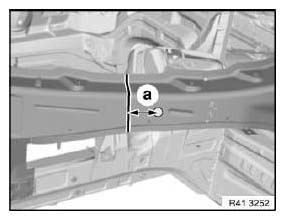 Fig. 51: Identifying Measurement A
READ NEXT:
Read contents of Body, General. The steel-aluminum mixed construction is used on the vehicle. Observe specific procedure. Remove or cover those vehicle components in the repair area which are susce
Read contents of Body, General. Spot-weld bonding is used on this vehicle. Observe specific procedure. Remove or cover those vehicle components in the repair area which are susceptible to heat or du
Read contents of Body, General. Spot-weld bonding is used on this vehicle. Observe specific procedure. Remove or cover those vehicle components in the repair area which are susceptible to heat or du
SEE MORE:
The convenient-start system allows the engine to be started in a user-friendly manner as the starter motor automatically remains engaged until the engine is running. When the START-STOP button is pressed, the CAS control unit first activates terminal 15. The relief relay for the ignition coils is
NOTE: Ride-height-calibration must be carried out after the following work: Removal/replacement of ride-height sensor or its control rod Replacement of wiring harness Replacement of air supply unit control unit Replacement of Vertical Dynamics Management control unit Connect BMW diagnosis sys