BMW X5: Removing And Installing/Replacing Rear Active Stabilizer
WARNING: Danger of poisoning if oil is ingested/absorbed through the skin!
Risk of injury if oil comes into contact with eyes and skin!
Scalding hazard!
This work may only be carried out on an exhaust system which has cooled down.
IMPORTANT: Adhere to the utmost cleanliness. Do not allow any dirt to enter the hydraulic system.
Close off pipe connections with plugs.
NOTE: A film of grease on the anti-friction bearing in no way impairs the operational capability of the stabilizer.
In a warranty case you must always provide a fault memory printout, even where there is no fault memory entry, with the defective part.
Necessary preliminary tasks:
Remove left rear wheel.
Remove stabilizer link on both sides from stabilizer.
Release screws (1) and remove protective plate (2).
Tightening torque, see 37 14 19AZ in 37 14 ELECTRIC COMPONENTS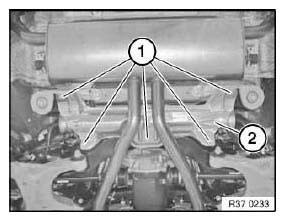 Fig. 50: Identifying Screws And Protective Plate
IMPORTANT: Risk of damage! Adjust minimum distance (A) = 2.5 mm between control line and oscillating motor.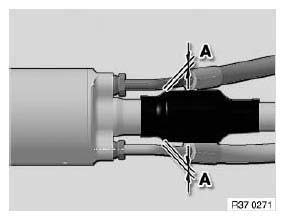 Fig. 51: Identifying Minimum Distance Between Control Line And Oscillating Motor
Mark installation position of control lines to oscillating motor.
Release banjo nuts (1) and remove control lines from oscillating motor.
Seal control lines and connections of oscillating motor with sealing plugs.
Installation:
Carry over identification to new component.
Control lines are protected against being mixed up by different thread diameters on the oscillating motor connection.
Tightening torque, see 37 14 18AZ in 37 14 ELECTRIC COMPONENTS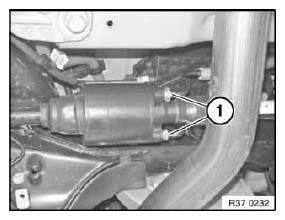 Fig. 52: Identifying Banjo Nuts
Release left and right screws (1).
Remove stabilizer from rear axle carrier and feed out at side.
Installation:
Check anti-friction bearing on both sides for damage; if necessary, replace stabilizer (observe note at start of repair instruction).
Keep contact face for rubber mount on anti-friction bearing clean and free from oil and grease.
Check rubber mount for damage, replace if necessary.
Tightening torque, see 37 14 21AZ in 37 14 ELECTRIC COMPONENTS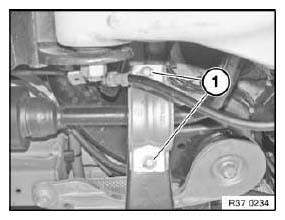 Fig. 53: Identifying Screws
After installation:
Fill and bleed hydraulic system.
Check pipe connections for leaks.
If necessary, carry out initial Dynamic Drive operation.
READ NEXT:
NOTES ON FITTING A NEW PIPE OR A SCREW CONNECTION IMPORTANT: Do not kink, twist or crush lines. Do not disassemble screw connection! Fitting new screw connection: Insert complete new screw connection
IMPORTANT: Read and comply with notes on protection against electrostatic damage (ESD protection). IMPORTANT: Do not kink floor panelling under any circumstances! Necessary preliminary tasks: Remov
SEE MORE:
Fig. 28: Identifying Rear Axle Components A wheel/chassis alignment check must be carried out after the following work: Release of following screw/bolt connections: Swinging arm, front/rear, to rear axle carrier Swinging arm to integral link / wheel carrier Integral link to wheel carrier
Necessary preliminary tasks: Remove propeller shaft. NOTE: The propeller shaft is balanced. The front and rear propeller shafts must be reassembled in the same position. Detach gaiter (1) from groove (2). Mark front propeller shaft (3) and rear propeller shaft (4) in one plane. Fig. 13: Identi