BMW X5: Electronic Damping For
REMOVING AND INSTALLING/REPLACING CONTROL UNIT FOR VERTICAL DYNAMICS MANAGEMENT
IMPORTANT: Read and comply with notes on protection against electrostatic damage (ESD protection).
Necessary preliminary tasks:
Remove ignition key.
Disconnect battery negative lead.
Remove flap in luggage compartment panel on right.
Lift back insulating mat (1).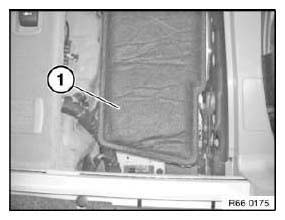 Fig. 74: Identifying Insulating Mat
Disconnect plug connection (1).
Unlock catches (2) and remove control unit (3).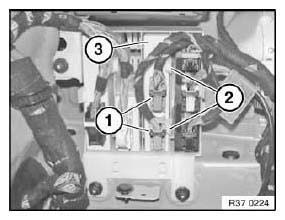 Fig. 75: Identifying Control Unit And Catches
After installation:
Replacement only: Carry out programming/coding.
Replacement only: Carry out ride-height-calibration.
READ NEXT:
IMPORTANT: Risk of damage! Extreme cleanliness must be ensured in the connection area of the vent lines during removal and installation. Even the smallest of dirt particles can cause leakage in the a
Special tools required: 13 5 020 37 1 151 37 1 152 WARNING: Danger of poisoning if oil is ingested/absorbed through the skin! Risk of injury if oil comes into contact with eyes and skin! IMPORT
SEE MORE:
REPLACING DISTRIBUTION BOX (LUGGAGE COMPARTMENT) WARNING: Observe safety instructions for handling vehicle battery. Necessary preliminary tasks: Disconnect battery negative lead. Remove flap in luggage compartment panel on right. Release expansion rivet (1). Remove insulating mat (2). Fig. 143
ANTI-THEFT Fig. 1: Access/Start Circuit (1 of 3) Fig. 2: Access/Start Circuit (2 of 3) Fig. 3: Access/Start Circuit (3 of 3) Fig. 4: Anti-theft & Central Locking Circuit (1 of 2) Fig. 5: Anti-theft & Central Locking Circuit (2 of 2) BODY CONTROL MODULES Fig. 6: Body Control Modules Cir