BMW X5: Radiator, Expansion Tank
CHECKING COOLING SYSTEM FOR WATER LEAKS
Special tools required:
17 0 101 17 0 100 TESTER
17 0 113 17 0 100 TESTER
17 0 114 17 0 100 TESTER
WARNING: Danger of scalding! Only perform this work after engine has cooled down.
Checking pressure drop in cooling system:
Open cap on coolant expansion tank. Fit special tools 17 0 101 / 17 0 113.
Build up gauge pressure, wait approx. 2 minutes.
Cooling system is impervious to leaks if pressure drop is max. 0.1 bar.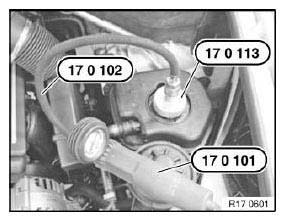 Fig. 8: Identifying Special Tools (17 0 101) And (17 0 113)
NOTE: While the vehicle is driven at high outside temperatures, the design may cause the pressure relief valve in the cap to open slightly and air together with dissolved coolant to escape. This coolant vapor condenses on the surface of the expansion tank and leaves traces when the vehicle has cooled down. These traces do not indicate whether the cap is defective or not. When the vehicle has been parked up for an extended period of time, the residual escaping coolant can cause the pressure relief valve in the cap to stick; therefore check the cap again 2 to 3 times.
Replace the cap only after you have checked three times and there is an incorrect opening pressure.
Checking pressure relief valve in cap:
Screw cap (1) onto special tool 17 0 114. Build up pressure with special tool (hand pump) 17 0 101; observe pressure gauge to ascertain when opening pressure is achieved.
Compare opening pressure of pressure relief valve.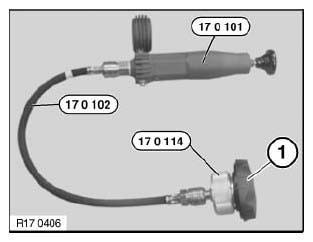 Fig. 9: Identifying Screw Cap On Special Tool (17 0 114)
READ NEXT:
WARNING: Danger of scalding! Only perform this work after engine has cooled down. IMPORTANT: Wear protective goggles and gloves. Necessary preliminary tasks: Follow instructions for working on cooli
IMPORTANT: Danger of scalding! Only perform this work after engine has cooled down. Necessary preliminary tasks: Follow instructions for working on cooling system. Draining coolant. Remove fan c
SEE MORE:
Recycling Fuel escapes when fuel lines are detached. Have a suitable collecting container ready. Catch and dispose of escaping fuel. Observe country-specific waste-disposal regulations. IMPORTANT: Ensure adequate ventilation in the place of work! Ensure absolute cleanliness when working on the op
Special tools required: 11 4 430 11 4 470 IMPORTANT: Aluminium-magnesium materials. No steel screws/bolts may be used due to the threat of electrochemical corrosion. A magnesium crankcase requires aluminium screws/bolts exclusively. Aluminium screws/bolts must be replaced each time they are r