BMW X5: Oil Cooler Lines
REMOVING AND INSTALLING/REPLACING HEAT EXCHANGER FOR AUTOMATIC TRANSMISSION (N52K) )
IMPORTANT: Danger of scalding! Only perform this work after engine has cooled down.
Necessary preliminary tasks:
Follow instructions for working on cooling system.
Drain coolant.
Remove fan cowl.
Recycling
Catch and dispose of drained coolant.
Transmission fluid emerges when oil lines are detached from heat exchanger.
Catch and dispose of escaping transmission fluid.
Observe country-specific waste-disposal regulations.
Release and disconnect coolant hoses (1).
Release screw and remove lines (2).
Installation:
Replace sealing rings.
Tightening torque.
Release screws (4) and remove heat exchanger (5).
Installation: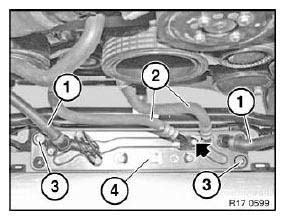 Fig. 28: Identifying Screws And Exchanger
IMPORTANT: Check fluid level in automatic transmission.
READ NEXT:
REMOVING AND INSTALLING (REPLACING) CONTROL UNIT (PARK DISTANCE CONTROL) IMPORTANT: Read and comply with notes on protection against electrostatic damage (ESD protection). Necessary preliminary tasks
INSTRUCTIONS FOR ADAPTING ADJUSTMENT UNIT FOR REVERSING CAMERA (CORGHI KDS QUICK - ACTION CLAMP) NOTE: The operation is described for the left-hand side; proceed in the same way for the right-hand si
SEE MORE:
REMOVING AND INSTALLING COMPLETE EXHAUST SYSTEM (N52K) Special tools required: 31 2 220 31 2 220 SUPPORT PLATE WARNING: Scalding hazard! Only perform this work after engine has cooled down. Danger of injury! Removal of the exhaust system must be carried out with the assistance of a second person
Turning on/off and interrupting cruise control With steering and traffic jam assistant: Assisted Driving Mode General information This button is used to switch the configured function on and off. The button can be used to set the primarily used function. Set function When the system is active, pre