BMW X5: Installing Replacement Transmission (GA6HP26Z)
Drain automatic transmission fluid at oil drain plug.
Tightening torque.
IMPORTANT: After completion of work, program transmission control unit.
Recycling:
Catch and dispose of escaping transmission fluid.
Observe country-specific waste-disposal regulations.
IMPORTANT:
Before installing replacement transmission, always flush transmission fluid cooler together with lines.
After completion of work, check transmission fluid level.
Use only the approved transmission fluid.
Failure to comply with this requirement will result in serious damage to the automatic transmission! Replacement transmission is supplied filled with transmission fluid.
Necessary preliminary tasks:
Remove automatic transmission.
Convert selector lever (1).
Tightening torque. Convert holder (2) for cable.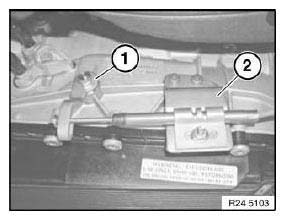 Fig. 22: Identifying Convert Selector Lever
Convert transportation lock (1).
Convert all cable holders.
Convert all seal plugs.
Convert protective cap on output shaft.
IMPORTANT: After removing transportation lock, secure torque converter against slipping out.
Transmission identification:
refer to BMW Parts Service
on type plate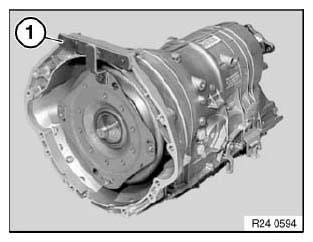 Fig. 23: Identifying Convert Transportation Lock
READ NEXT:
REMOVING AND INSTALLING/SEALING OR REPLACING TRANSMISSION SUMP (GA6HP26Z) IMPORTANT: Remove transmission sump only after it has cooled down. After completion of work, check transmission oil level. U
REPLACING TORQUE CONVERTER SHAFT SEAL (GA6HP26Z) Special tools required: 00 1 450 24 0 200 24 2 351 24 2 352 24 2 353 24 2 360 Necessary preliminary tasks: Remove automatic transmission. IM
REPLACING OUTPUT FLANGE SHAFT SEAL (GA6HP26Z) Special tools required: 23 0 490 24 4 310 IMPORTANT: After completion of work, check transmission fluid level. Use only the approved transmission flui
SEE MORE:
Special tools required: 00 2 030 31 5 250 31 5 253 31 5 256 WARNING: Danger to life! Necessary preliminary tasks: Mount securing fixture for vehicle on lifting platform. Remove rear wheels. Tension both coil springs (and leave on vehicle). Remove complete exhaust system and partially deta
A musty odor may be detected in the vehicle, particularly when the air conditioner is first switched on. This is caused by microorganisms growing on the evaporator from moisture condensation. A disinfectant can be applied to the air conditioning system: "Airguard" by J. J. Products, Inc.; "Airse