BMW X5: Extension Housing, Bea
REPLACING OUTPUT FLANGE SHAFT SEAL (GA6HP26Z)
Special tools required:
IMPORTANT: After completion of work, check transmission fluid level.
Use only the approved transmission fluid.
Failure to comply with this requirement will result in serious damage to the automatic transmission!
Necessary preliminary tasks:
Remove rear underbody protection.
Remove exhaust system.
Remove heat shields.
Support transmission.
Remove transfer box.
Drive a hole into radial shaft seal (1) using a center punch.
IMPORTANT: Do not use a drill as drillings may result in transmission malfunction.
Screw special tool 23 0 490 into radial shaft seal (1).
Drive out radial shaft seal (1) with impact weight (2).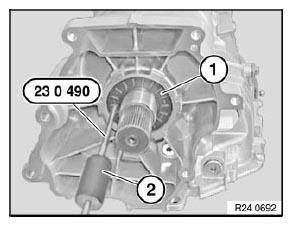 Fig. 33: Identifying Radial Shaft Seal With Special Tool (23 0 490)
Installation:
Coat sealing lips of new radial seal with clean transmission oil.
Drive shaft seal firmly home with special tool 24 4 310.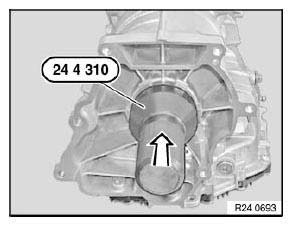 Fig. 34: Identifying Special Tool (24 4 310)
READ NEXT:
REPLACING SELECTOR SHAFT SEAL (GA6HP26Z) Special tools required: 24 5 361 24 5 362 24 5 364 24 5 366 IMPORTANT: After completion of work, check transmission fluid level. Use only the approved t
REPLACING TORQUE CONVERTER SHAFT SEAL (GA6HP26Z) Special tools required: 00 1 450 24 0 200 24 2 351 24 2 352 24 2 353 24 2 360 Necessary preliminary tasks: Remove automatic transmission. IM
MANUAL EMERGENCY RELEASE OF TRANSMISSION LOCK In the event of a power supply interruption, e.g. flat battery or electrical fault, the transmission lock must be manually released, otherwise the wheel
SEE MORE:
Activating the voice control system General information There are various methods for activating the voice control feature: Press the button on the steering wheel. The microphone on the driver's side is active. Say the wake word ›Hello BMW‹ or a personal wake word. The microphones on the
Principle The system reads if the front passenger seat is occupied by measuring the human body's resistance. Front, knee, and side airbag on the front passenger's side are activated or deactivated. General information Before transporting a child on the front passenger seat, refer to the safety info