BMW X5: Vacuum Pump
REMOVING AND INSTALLING/REPLACING VACUUM PUMP (N62/N62TU)
NOTE: Press brake pedal several times in order to reduce vacuum pressure in brake booster.
Installation location:
Vacuum pump is fitted on cylinder head 1 to 4 at front on exhaust camshaft.
Remove design cover, if equipped.
Remove acoustic cover. To remove, unfasten screws. Raise acoustic cover and remove towards front.
Remove intake hose with air-mass flow sensor and upper section of intake filter housing.
IMPORTANT: Installation: Due to the risk of damage to the engine gaskets/seals and the lack of brake boosting, make sure before starting the engine that all the vacuum lines are connected.
Open hose clip (1) and pull off vacuum line.
Release nuts on hose holders.
Remove vacuum hose.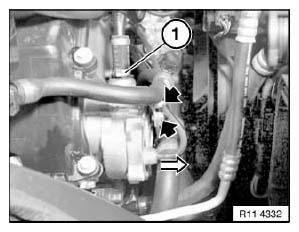 Fig. 729: Identifying Hose Clip
Release screws and remove holder (1).
Remove vacuum pump (2).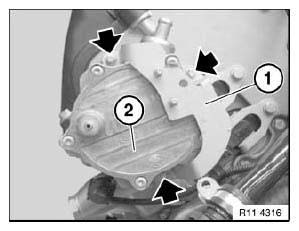 Fig. 730: Identifying Screws, Holder And Vacuum Pump
Installation:
Replace sealing ring (1) and secure with grease.
Drive (2) must be rotated into correct position prior to installation.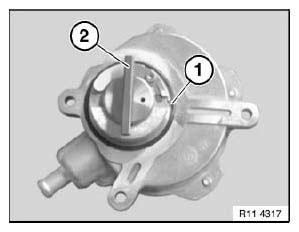 Fig. 731: Identifying Sealing Ring And Drive
Installation:
Align vacuum pump drive to groove (3) on exhaust camshaft.
Vacuum pump can best be installed when groove (3) is vertically aligned.
If vacuum pump cannot be installed, crank engine if necessary at central bolt into correct position.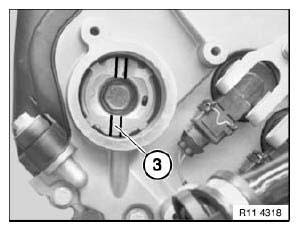 Fig. 732: Aligning Vacuum Pump Drive To Groove On Exhaust Camshaft
READ NEXT:
REMOVING AND INSTALLING/REPLACING AIR PUMP (N62) Remove upper section of intake filter housing. Release retaining screws on coolant expansion tank. Remove suction filter housing. Remove raw air hous
REPLACING LEFT OXYGEN CONTROL SENSOR (N62/N62TU) Special tools required: 11 7 030 11 9 150 (cylinder bank 5 to 8) Necessary preliminary tasks: Switch off ignition Remove reinforcement plate WA
ENGINE VS-42 je Bauruppe/Group: 11 welweit Datum/Date: 02/2005 11 02 05 (130) VACUUM SUPPLY All models Fig. 1: Vacuum Supply System INTRODUCTION Vacuum is principally used for the brake booster. The
SEE MORE:
Principle The following settings can be stored and, if necessary, retrieved using the memory function: Seat position. Exterior mirror position. Steering wheel position. Height of the Head-up Display. General information Two memory locations with different settings can be set for each driver pr
IMPORTANT: Use only the approved transmission fluid. Failure to comply with this requirement will result in serious damage to the automatic transmission! Installation: Tighten down filler plug using 1. Hexagon wrench 8 A/F. 2. Torque wrench. 3. Socket 8 A/F. Fig. 1: Hexagon Wrench 8 A/F Topping