BMW X5: Air Pump, Lines And Connectors
REMOVING AND INSTALLING/REPLACING AIR PUMP (N62)
Remove upper section of intake filter housing.
Release retaining screws on coolant expansion tank.
Remove suction filter housing.
Remove raw air housing.
Unlock and disconnect pressure and suction lines (1).
Loosen screws (2).
Loosen screw (3).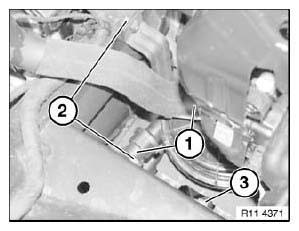 Fig. 733: Identifying Pressure And Suction Lines Screw
Remove front splash guard.
Remove trim panel at bottom right.
Unlock plug (1) and remove.
Unscrew bolt (3).
Remove air pump (2).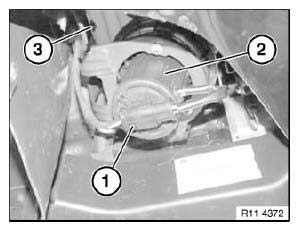 Fig. 734: Identifying Air Pump Bolt And Plug
Unscrew nuts.
Unclip plug (1).
Remove holder from air pump.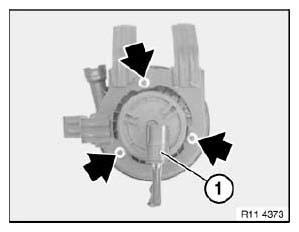 Fig. 735: Locating Holder From Air Pump And Plug
READ NEXT:
REPLACING LEFT OXYGEN CONTROL SENSOR (N62/N62TU) Special tools required: 11 7 030 11 9 150 (cylinder bank 5 to 8) Necessary preliminary tasks: Switch off ignition Remove reinforcement plate WA
ENGINE VS-42 je Bauruppe/Group: 11 welweit Datum/Date: 02/2005 11 02 05 (130) VACUUM SUPPLY All models Fig. 1: Vacuum Supply System INTRODUCTION Vacuum is principally used for the brake booster. The
SEE MORE:
Principle Depending on the equipment and national-market version, the rear-end collision preparation can react to vehicles approaching from behind. General information Radar sensors monitor the area behind the vehicle. When a vehicle approaches from the rear at a certain speed, the system can reac
Danger of poisoning! Ingesting oil or absorbing through the skin may cause poisoning! Possible symptoms are: Headaches Dizziness Stomach aches Vomiting Diarrhoea Cramps/fits Unconsciousness Protective measures/rules of conduct: Pour oil only into appropriately marked containers Do not po