BMW X5: General Information On Intelligent Battery Sensor (IBS)
WARNING: Danger of destruction in event of mechanical strain
WARNING: Danger of destruction to IBS and cables when battery is replaced
NOTE: Battery draining possible in spite of the intelligent battery sensor IBS being fault-free.
A battery can be drained (e.g. with lights or radio switched on) even when the IBS functions perfectly in conjunction with power management.
For this reason, only replace the IBS when a corresponding fault is entered in the DME or DDE.
OPENING PLUG HOUSINGS AND REMOVING CONTACTS OF DIFFERENT PLUG SYSTEMS
Special tools required:
61 0 300
61 0 400
61 1 150
Abbreviations and what they mean:
ABBREVIATIONS MEANINGS


Ultrasonic-welded connectors:
Ultrasonic-welded connectors (1) can be identified by the welds (2) on their longitudinal side.
The contacts of these connectors cannot be replaced. Replace plug completely.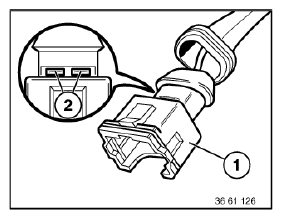 Fig. 3: Identifying Ultrasonic-Welded Connectors
NOTE: Special tools referred to in the repair instructions below are contained in the following special tool kits:
Release and press-out tool 61 1 150
Replaced as from 09/2005 by: 61 0 300
61 0 400
Repair instructions for opening plug housings and removing contacts of different plug systems
For plug contact systems not listed, refer to appropriate Service Information.
Plug system D 1.5/D 2.5:
Circular plugs, 7 -, 8-pin, System D 2.5
Circular plugs, 13-pin, System D 2.5
Circular plugs, 20-pin, System D 2.5
Circular plugs, 4 -, 7-, 10 -, 12 -, 25-pin, System D 1.5/D 2.5
In-line plugs, 15-pin, System D 2.5
In-line plugs, 8-, 12-pin, System D 2.5
In-line plugs, 30-pin, System D 2.5
In-line plugs, 20-pin, System D 2.5
Plug system JPT/MDK/DFK:
In-line plugs, 2-pin, System JPT ELA
In-line plugs, 2-pin, System MDK 3plus 2.8
In-line plugs, 4-pin, System DFK ELA
Plug system Elo/Elo-Power:
In-line plugs, 4-, 10-pin, System Elo
In-line plugs, 6-to 50-pin, System Elo
In-line plugs, 3-, 6-pin, System Elo-Power 2.8
Plug system MQS/MPQ:
In-line plugs, 6-, 8-pin, System MQS
In-line plugs, 2-pin, System MPQ 2.8
Control unit plugs, 25-, 35-, 55-, 83-, 88-pin
In-line plugs, 24-pin, Hybrid System MQS/MPQ
Socket housing 42-, 43-pin, Hybrid System MQS / MPQ
Socket housings 2x21-, 2x27-pin, Hybrid System MQS/MPQ, Elo/Elo-Power
In-line plugs, 30-pin, Hybrid System MQS/MPQ
Socket housings, 5-, 8-pin, System MQS/MPQ
Socket housing (radio plug), Hybrid System MQS/MPQ
READ NEXT:
NOTE: Examples of unlocking and disconnecting different plug connections. Press lock and open clip in direction of arrow. Disconnect plug connection. Fig. 4: Pressing Lock Press lock and open clip i
WARNING: Danger of destruction in event of mechanical strain Do not introduce any additional connections at the battery negative terminal. Do not modify the grounding cable. The grounding cable
SEE MORE:
(cylinder bank 1 to 4) Necessary preliminary tasks: Remove servomotor for right eccentric shaft. Remove ignition coils on cylinder bank 1 to 4. Remove spark plugs on cylinder bank 1 to 4. Remove right cylinder head cover. Remove right inlet and exhaust adjustment units. Remove right inlet
REMOVING AND INSTALLING/REPLACING LEFT OR RIGHT B-PILLAR AIR VENT Necessary preliminary tasks: Remove B-pillar trim. Unclip retaining clip (1) and feed out air vent (2) in upward direction. Installation: Replace damaged retaining clips (1). Fig. 61: Identifying Air Vent Upward Positions REMOVIN